How To Create Mope.io Accounts?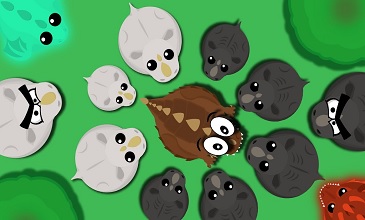 Mope.io is a fun-filled game that is entirely about survival. The players must always respond to the attackers and get away from their ways as soon as possible. Hiding at a good spot, hiding under shells, or hiding in holes are some of the ways to get escaped from dying. You get to do all of these things by choosing to become any of your favorite animals playing in your favorite zones of the game. The achievements you earn with Mope.io accounts are not deleted when the game is over and you will always be in an advantageous position. In today's article, we will tell you how to create an account and ready accounts.
Do you also want to start playing the interesting Mope.io game? Well, here is how you can get started in the Mope.io game.
Mope.io Accounts: How To Make Them?
First of all, let us see which accounts can be used to sign in to the Mope.io game.
Google Account: Mope.io game gives the facility to the players to sign up for the game through their Google account.
Facebook Account: Mope.io also allows the users to sign into the game from their Facebook account. Then, the entire history and record are kept safe in that particular Facebook Mope.io account.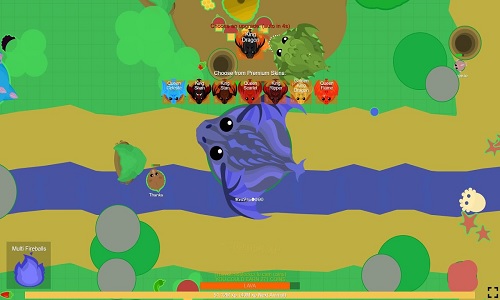 So, you can use these two accounts to log into the Mope.io accounts. The accounts previously created by players and used jointly for everyone to gain experience are listed below.
id:Mope.io pw:More.game
id:Foddy pw:Fodyforthewin
id:hakimigamer153 pw:#9876543214
Mope.io Accounts: For Android Users
Android users can download the game from Google Play Store, sign up through their Facebook or Google accounts, and start playing the game right away. The game is not heavy, and your mobile phone would not be loaded. So, don't be worried about the space issues.
Mope.io Accounts: For Apple Users
Mope.io game can also be played by Apple users. They simply have to download the game from Apple Store and sign up through their Google Account or Facebook account. Later, the game will automatically log them in using their permitted Google or Facebook account.
Real-Time Browser Game
Mope.io is a multiplayer massive online game, which is a real-time browser game. The game is originally built to be enjoyed on personal computers, laptops, or browsers. So, the players only have to give their "names" and start playing the game right away. Understanding that most players have no time to log in and keep records, the game moderators have allowed the "quick play" options. So, the game can be played on servers using any kind of name the user prefers.
Conclusion: In a nutshell, the game can be played using Google accounts and Facebook accounts. However, the game can also be played anonymously on the server without making Mope.io accounts.