Mope.io Cheats 2023 (Free)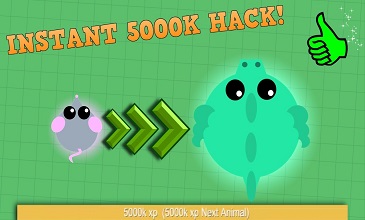 Being successful in Mope.io is quite difficult and requires the use of strategy. For this reason, many players want to gain access to many features in the game with Mope.io cheats 2023 and to be the first in the game. In today's article, we will examine the features of the Mope.io cheats 2023 version.
Using Mope.io Cheats to Grow Strong in the Game
Mope.io is a very interesting game with a large follower base. As more and more players are joining the game every other day, it becomes difficult with every passing day to achieve higher scores. All the players exert their outstanding efforts in becoming more and more powerful, so you will be left behind to be eaten by the players who are more powerful than you if you do not play smartly. Thinking from this perspective, you do not have to remain patient to grow strongly through conventional means in the game. Rather, with Mope.io cheats 2023, you can make great victories in the game and reach till the end very easily.
What Are Some of the Excellent Features of the Mope.io Cheats?
Mope.io has quite simpler and understandable rules. For example, players must "eat" so that they can grow strong and bigger. By growing bigger and stronger, the player reduces all the chances of getting eaten instead eats other mini players on the battlefield. The map of the Mope.io is a battlefield, in which many players wage a war against one another. Likewise, you can increase the odds for your enemies with the help of Mope.io hacks and cheats.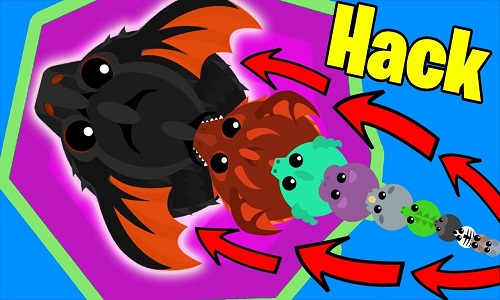 These cheats will help you in navigating through the game very efficiently. These cheats are simply your antidotes if you are a mini player. These antidotes help you in getting not eaten by bigger players, hiding underwater, and earning many XPs in a short period of time. Thus, you are placed in a good position to fight against your opponents.
The cheats also make it possible – if not easy – to defeat your adversary in the most effective manner.
Zooming In and Out [Z]
Ghost Mode In the Game [G]
Automated Chat
Editor of the Food
Access to Four Different Themes
Upgrade Automatically [U]
Auto Respawn [A]
Drawing of Tracker Lines (Predators [T], Prey [P] and various other dragons [K])
Able to witness underwater and overland animals
Using prepared customized skins

You must have
TAMPERMONKEY CHROME / TAMPERMONKEY OPERA / GREASEMONKEY MOZILLA
VirusTotal Scan: Mope.io Cheats
Why Use Mope.io Cheats, at all?
By using Mope.io cheats 2023, you reach higher levels in a short span of time – this is one of the biggest reasons to use cheats.
The cheats make controlling the game really manageable for you. With Mope.io cheats, you are better able to stand against your foes and fight them.
With cheats, you can watch any of the adversaries that are hidden. Hidden adversaries in the game cause a lot of turbulence that cannot be revenged – you can revenge the same!
Cheats are the most wonderful assistive things that help you greatly throughout the game.
Mope.io cheats help you in reaching till the end of the game, otherwise remaining alive for 2 minutes in the Mope.io game is quite an uphill task. Also with Mope.io cheats, you achieve a greater edge over your opponents.