Mope.io Trout Animal Guide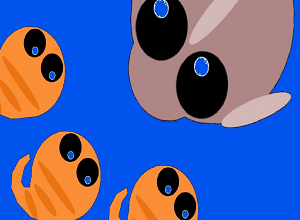 Multiplayer games are always interesting. They become more interesting when new elements are added. Keeping that in mind, you should definitely try Mope.io, which comes with a number of animals. One of the most popular animals is Mope.io Trout, which has numerous powers.
The Details Of Mope.io Trout
There are a number of places, where you can play the game on Mope.io and the Mope.io Trout is one of the most common animals, which can be played on water. The game of Mope.io is all about evolution, and if you're looking for an animal after the first level of evolution, the Trout is the best animal, which you can evolve into. The Trout is quite similar to that of rabbit or bunny when you play the game on land. If you want to play with animals, there are some facts you should definitely know.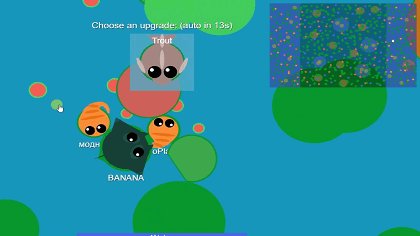 Technical Facts About Mope.io Trout
You can transform into Mopeio Trout from any mouse or shrimp if you have a minimum of 50 XP, and you can play the game with Trout unless you have XP more than 200. After you complete 200 XP, you can transform into a crab, a penguin, or even a pig. Among the many food items, which the Trout can eat, include berries, water drops, and other mice, which are considered to be prey or plankton, and a number of other smaller animals. You should be careful in front of a pig or a lion, who can easily eat Mope.io Trout, which is available in the arena. The animal can easily hide within holes for a limited time, and can also get a boost for faster movement.
Other Important Information
The Mope.io Trout, which you will face at the time of playing the game, is brown in color and has black eyes. It is covered with a green layer of skin, which can be observed if you look at the creature very carefully. The animal can be both a predator and prey, as it is a small animal. As far as the size of the animal is concerned, it is a level II animal, which means it can only feed on level 1 animals, which is a fact that you should properly take care of. The lowest level animal in the Ocean area is Mope.io Shrimp and Trout can easily defeat that animal.