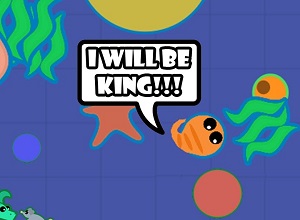 Just like the mouse, the Mope.io Shrimp is a distinct name in this io game. The reason is that it is the foremost ocean animal in the game of Mope.io. The shrimp is the ocean equivalent of "Mouse" and "Chipmunk." Below, we discuss some technical facts and some intelligent game strategies of this animal.
Technical Facts About Mope.io Shrimp
Its maximum XP is 50. On reaching this XP the Mope.io Shrimp turns into a Rabbit, Trout, / Arctic Hare.
It is capable of hiding in small as well as large Hiding Holes. There are the whirlpools for hiding in also.
It is capable of consuming Plankton, berries, and water drops.
It is able to be consumed by any of the animals below Deer.
A player is going to re-spawn as "shrimp" if he/she was unable to reach Pig / Crab ahead of dying, and the place that the player spawns is in the ocean.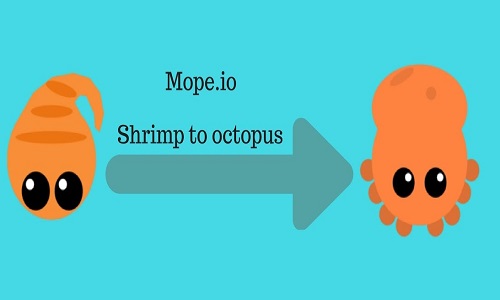 Appearance and Strategy of Mopeio Shrimp
Mope.io Shrimp animal is amongst the game's simplest and tiniest animals. Just the freshly-upgraded Trout, Rabbits, / Arctic Hares are somewhat smaller. It's amongst the four animals that do not have a tail. It has a base color of orange and features a number of embellishments. The embellishments include the image-only tail and its somewhat darker orange colored stripes
The foremost thing a player would wish to do is to locate a plankton bush since this is going to be his/her speediest way of reaching the rabbit/trout. If the player is successful in finding a plankton bush, his/her time as shrimp is going to last for no more than some seconds. Another benefit of locating a plankton bush having a Hiding Hole nearby is that it is going to make speedy fleeing from swarming predators possible.
The player must constantly be on the lookout for Crabs, Sea-horses, Trout, and Squid staying hidden in any plankton bush that he/she may want. The player must be cautious when nearing hiding holes. The reason is that intelligent predators could be there waiting. The next level of Shrimp is the Mope.io Trout animal.
A great way is there for a player playing as a Mope.io Shrimp to level up promptly and get an excellent start boost. This is to continue being the Shrimp and seek a large animal having a red outline that is not likely to consider eating the player before biting their tail. In case they attempt to eat the player he/she must run and if they don't the player must keep on biting!